Bist Du bereit für Alaska? Um ungefähr eine Millionen Quadratkilometer, Alaska ist fast genau so gross wie die ganze Europa, und über 10 mal grösser als der Schweiz! Alaska ist über gleich degreen latitüd ausbretung. Die ganze Alaska Küstenlinie ist mehr als Skandinavia, Greenland und Eisland zusammen.
Gibts doch viele Plätze für Fischers und Naturlieberin und Lieber! Im Sommer die Temperatur kann über 30 grad sein und im Winter könnte minus 50 auch, aber nur in der nähe dem Arctic Circle (66 Degrees, 33'N), wo jedem Jahr für drei Monate im Sommer gibts keinen Sonnenuntergan und im Winter für drei Monate keine Sonnenaufgang. Hier am Kenai Peninsula aber, unsere Klima ist ganz mild und schön mit doch länge Tage im Sommer und kürzer Tage im Winter, ganz optimal für Wildnisabenteur überall!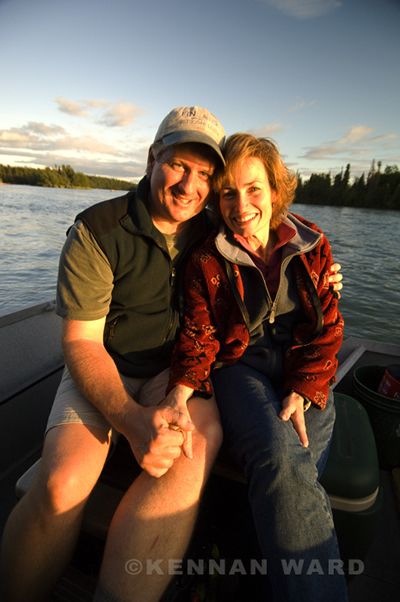 Auf unsere längste Tage im Sommer, und bis ende Juli, haben wir "fishing licht" von Morgen 04:00 bis Morgen 01:00, fast 24 Stundem in Tag. In Dezember, unsere "fishing licht" shrinkt von Morgen 09:30 bis Mittags 16:00, noch genug Eiszeit nach Forelle, Seibling, Seetrout, and Hecht zu Jagen. Bei Februar jedem Jahr haben wir länger Tage als die ganze Europa, und im dunkeler Monate wie Dezember und Januar haben wir Reflektivlicht aus dem Schnee und deshalb ist es eine Miskonzeption dass Alaska ist immer Dunkel im Winter! Gibts nicht so bei uns, wir haben immer genug licht für Abenteuer im Wald, am See, am Fluss, und in die Berge! Wenn Sie suchen Fische, Wildness, Natur Wildtieren, Gletchers, und "Wide Open Spaces" gibts nichts besser als Alaska glauben wir! Kommen Sie mit uns und machen wir eine Abenteur!
Mit unsere breite Kenntnis und mehrere Jahren Erfahrung im Alaska Tourismus, können wir Euch helfen mit alle Ihre Alaskan Holiday Bedingungen. Kenai Riverfront neben die City of Soldotna genau um Hochzentrum der Kenai Halbinsel oder Kenai Peninsula, macht die perfekt "Base Kamp" diene Alaskanische Abenteuer!
Wähl von Fischen Charters bis Gletcherbootturs oder train treks und Wasserflugzeugenturs um die Bären und Eis, lass uns Euch helfen mit die Alaskanische Errinerung deine Lebens!

Unsere Liebsten Top 10 Alaska Tagestrips:
Andere Tages Trips Alternativen :
Gold Panning
Girdwood, near Alyeska Resort south of Anchorage, is one famed location for Gold Panning. Here you can test your skills at panning and experience a taste of the gold panner's lifestyle. Great activity for young kids, a little touristy, but fun.
Pferd Reiten

Sandy beaches near the mouth of the Kenai River are great for walking, jogging, horseback riding and ATVs. There's lots of room to spread out and enjoy an evening campfire too!
Schwimmen
We wouldn't recommend swimming very long in the brisk ocean water, but local lakes offer great fresh water swimming, and the Nikiski Recreation Center Pool north of the town of Kenai, has one of the best waterparks in the state, complete with waterslide and hot tub!
Weisswasser Luftbooten
Whitewater Rafting trips can be found in the northern Kenai Peninsula, and more leisurely raft cruises or drift boat trips are available in the Cooper Landing area in the central Kenai.
Jagen
Hunting is very popular in Alaska, and opportunities abound for visitors to have a taste of Alaska's wild game offerings year-round. The best time is the fall, but there are spring hunts and even winter hunts for specific species that can be a real adventure. Visit the Alaska Department of Fish and Game, Division of Wildlife Conservation for information and details. Our personal favorites, in the field and as table fare, include: Moose, Sitka Blacktailed Deer, Caribou, Ptarmigan, and Dall Sheep.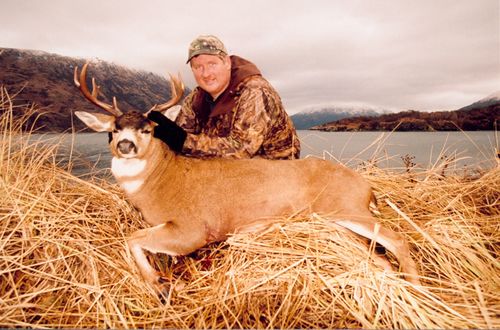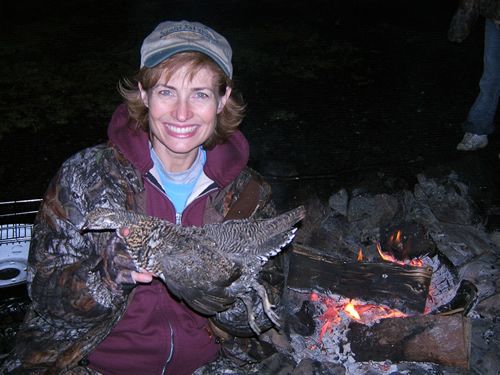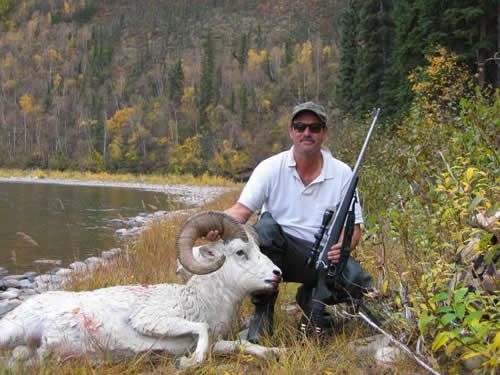 Wandern im Gebirge
Well-maintained and marked hiking trails, too numerous to mention, are available throughout the Kenai Peninsula and around the state. The following site will help get you started on your hiking adventures: Alaska Hike Search. Don't forget your dog when you go too! (and your firearm or pepper spray).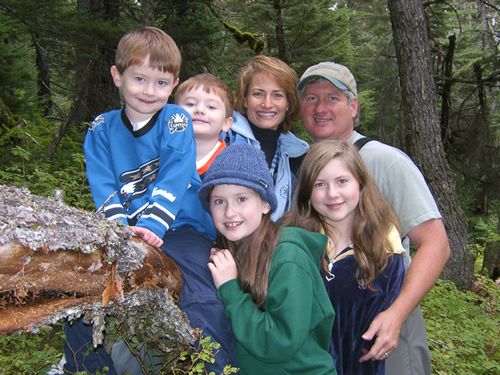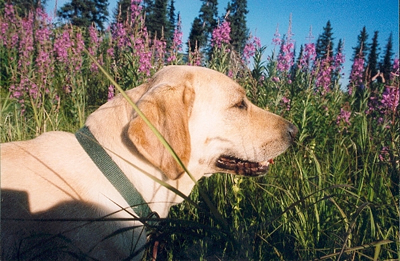 Schlittenhund (im Winter UND Sommer)
Check out the famous dog sledding family "Seavey's" website for their Ididaride Dog Sled Tours, offered both summer & winter in Seward and Sterling (near Soldotna).
Skiing, Snowshuing, Eisangeln, Snomobilfahren
Mehr um unsere "Alaska Dream Trips" Wild Winter Wonderland Seiten.

Fertig zum Reservierung? Einfach ein Reservation Inquiri machen und deine Alaska Traum fängt an.