Are you ready for Alaska? At 591,000 square miles, Alaska is as wide across as the entire continental U.S. and larger than Texas, California, and Montana combined. Alaska is spread over nearly 20 degrees of latitude. It's total coast line is as much as the rest of the United States. That's a lot of fishing territory in anyone's book! Temperatures reach +100 degrees by summer and -80 degrees by winter and, for those living above the Arctic Circle (66 Degrees, 33'N), there are days in the summer when the sun doesn't go down and nights in the winter when the sun does not rise. Here on the Kenai Peninsula though, our climate is mild and our dose of summer daylight and winter darkness is optimal.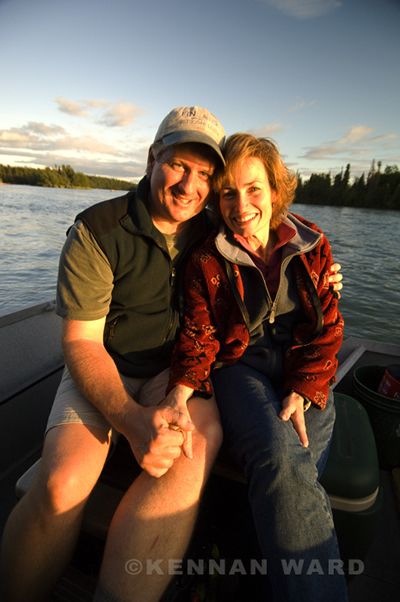 On our longest days of the year, toward the end of June, we have "fishing light" from about 4:00am to 1:00am. In December, our "fishing light" shrinks to about 9:30am to 4:00pm, still enough for some good ice time to hunt for Rainbows, Dollies, Lakers, and Pike. By February each year we have considerably longer days than the rest of the States, and even in the dim months of Dec/Jan we have lot's of reflective light off the snow so the misconception of "Dark Alaska" is really not true in our neck of the woods, given that it's never really pitch black anytime of the year! We can't think of a better place to live on earth, particularly if you like summer fishing, and winter sports. Come join us in the fun!
The City of Soldotna at the heart of the Kenai Peninsula, is a perfect centrally located base for your Alaskan Adventure!
Choose from fishing charters and glacier cruises to train tours and flightseeing, and feel welcome to ask us for free advice to help you fill your trip to Alaska with memories for a lifetime!
Our hand picked Top 10 Alaska Daytrip Adventures:
#1: Kenai Fjords National Park Glacier/Whalewatching Wildlife Cruises

#2: Kenai River King Salmon Fishing

#4: Kenai Peninsula Glacier Flightseeing/Bear Viewing

#5: Denali National Park Alaska Railroad Train Treks

#6: Seward, Whittier or Homer Sea Kayaking Excursions

#7: Clam Gulch or Ninilchik Clamming Adventure

#8: Kenai National Wildlife Refuge Canoeing Trip

#9: Cooper Landing Upper Kenai River Rafting

#10: Kenai Peninsula Berry Picking or Mushrooming

Other Great Alaska Daytrips include:
Horseback Riding

Sandy beaches near the mouth of the Kenai River are great for walking, jogging, horseback riding and ATVs. There's lots of room to spread out and enjoy an evening campfire too!
Swimming
We wouldn't recommend swimming very long in the brisk ocean water, but local lakes offer great fresh water swimming, and the Nikiski Recreation Center Pool north of the town of Kenai, has one of the best waterparks in the state, complete with waterslide and hot tub!
Whitewater Rafting
Whitewater Rafting trips can be found in the northern Kenai Peninsula, and more leisurely raft cruises or drift boat trips are available in the Cooper Landing area in the central Kenai.
Gold Panning
Girdwood, near Alyeska Resort south of Anchorage, is one famed location for Gold Panning. Here you can test your skills at panning and experience a taste of the gold panner's lifestyle. Great activity for young kids, a little touristy, but fun.
Hunting
Hunting is very popular in Alaska, and opportunities abound for visitors to have a taste of Alaska's wild game offerings year-round. The best time is the fall, but there are spring hunts and even winter hunts for specific species that can be a real adventure. Visit the Alaska Department of Fish and Game, Division of Wildlife Conservation for information and details. Our personal favorites, in the field and as table fare, include: Moose, Sitka Blacktailed Deer, Caribou, Ptarmigan, and Dall Sheep.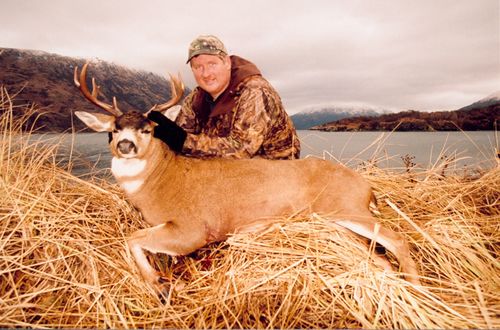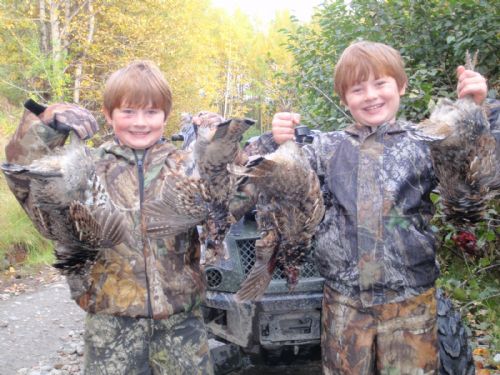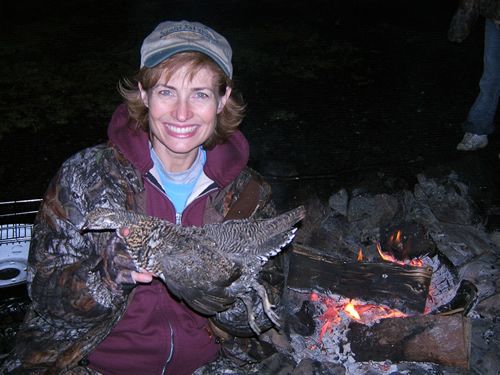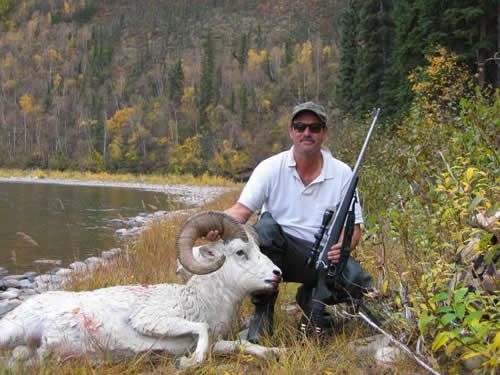 Hiking
Well-maintained and marked hiking trails, too numerous to mention, are available throughout the Kenai Peninsula and around the state. We recommend hiking with a guide or properly armed for bear defense at all hiking areas on the Kenai Peninsula.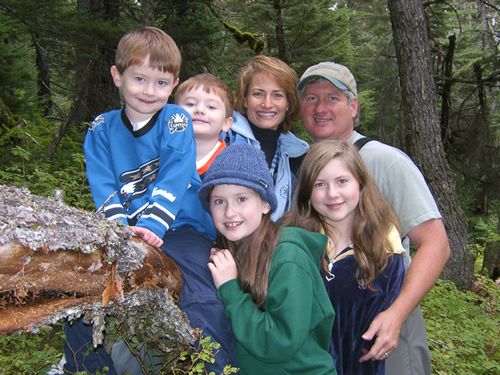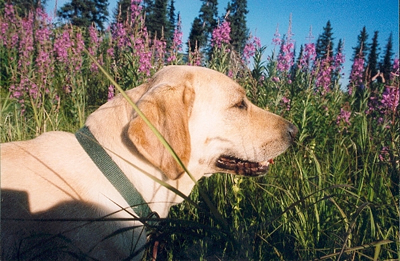 In memory of Rondy (Midnight Rondezvous), 1996-2010
Dog Sled Tours (Winter & Summer)
Check out the famous dog sledding family "Seavey's" website for their Ididaride Dog Sled Tours, offered both summer & winter in Seward and Sterling (near Soldotna).
Skiing, Snowshoeing, Ice Fishing, Snowmobiling
Learn more about all of the adventure that awaits you in Alaska's Winter by visiting our "Alaska Dream Trips" Wild Winter Wonderland page.

Submit your Reservation Request today to book your Alaskan Tour or Daytrip!