Kenai Riverfront RV Park is a great place for your seasonal motorhome retreat on the world famous Kenai River! Most of our guests have been with us for over 5 years already, and you'll be hard-pressed to find a better bank for fishing the fiesty Sockeye Salmon that the Kenai is famous for. Renting an RV Campsite on the Kenai River means you can have all of the fun without any of the hassle and work of owning and maintaining a riverfront property on the Kenai, and you'll be free to fish & relax instead of working all day on your summer getaway place! Isn't that what you really need after a long week of work afterall? While we're conveniently close to the town of Soldotna, you'll enjoy the peace and solitude of our unique location on the Kenai River with an island view from our property, and all the amenities of a true Kenai River fish camp: bank fishing, boat launch, fish cleaning facilities, freezers, smokehouse, sauna/showers, campfire & marshmallows, hammocks, volleyball, family & friends, and more!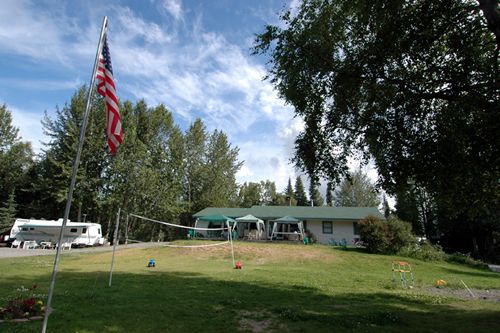 If you are interested in a full season stay at Kenai Riverfront in the future, please complete a Reservation Request as far in advance as possible. We occassionally have sites for short-term stays during the less busy times of summer on a space available basis, so please call us or email us if we can accommodate you that way as well. For other short-term camping options check out our local campgrounds here on the Kenai Peninsula and around Alaska.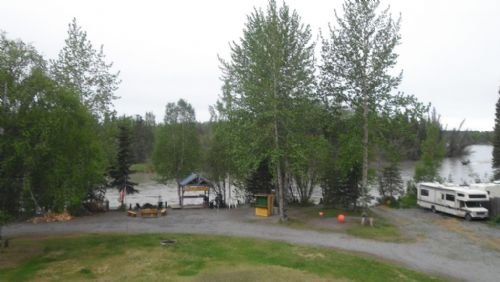 To request a full-season reservation or a space for a short-term stay, please complete a Reservation Request or call 907-262-1717.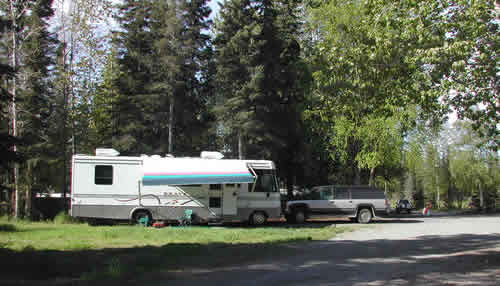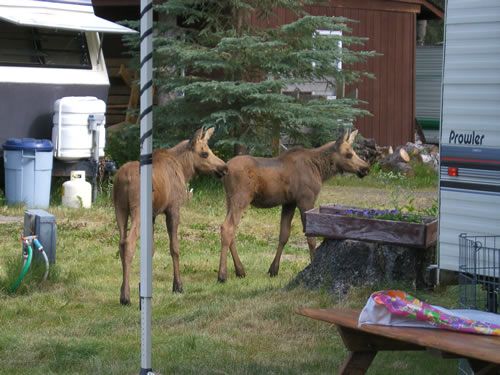 Get up close & personal with wildlife walking right past your campsite at Kenai Riverfront. Every spring brings new moose calves, bald eagles, and other wildlife to our neighborhood. Book guided fishing for King Salmon & Silver Salmon on the Kenai River, as well as Halibut fishing in Cook Inlet or Prince William Sound with some of the best local professional guides. We also offer broadband wireless Internet access on-site, access to our private boat launch. So make plans to join us soon and experience Alaska fishing and camping, family style, in the peace & quiet of our private camp on the Kenai River.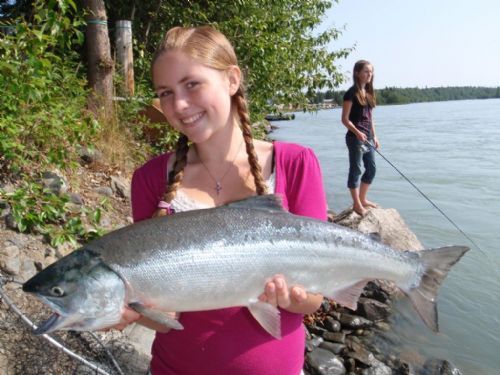 Thank you for choosing Kenai Riverfront Resort RV Park!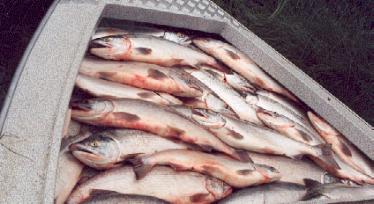 Sample Catch on a Great Red Salmon Fishing Day!