Nothing beats fresh fish, cooked right here on the Kenai River, and we enjoy it fresher than fresh every summer from May~October! We invite you to explore some of our innovative Salmon & Seafood recipes and experience virutally what our guests experience every week during summer as we enjoy a wide variety of Salmon, Halibut and Alaska Seafood dishes prepared outside on our deck overlooking the Kenai River. Many of our guests also join in on the cooking to learn more, and they bring a bounty of side dishes to compliment the fish like an old-fashioned potluck, ensuring no one goes home hungry.
Ranging from our original, renowned and ever popular Jalapeno Halibut Poppers and Coconut Salmon, to our Cajun Cedar Salmon featured in the ABC Television show "Exploring Alaska" which airs every Sunday afternoon at 3:00pm in Alaska and around the world on cable networks, or our Halibut Switzerland Encroute , showcasing the international flair of our fish cuisine, the Kenai Riverfront Alaskan Salmon Bake has been a highlight of the week every summer for years!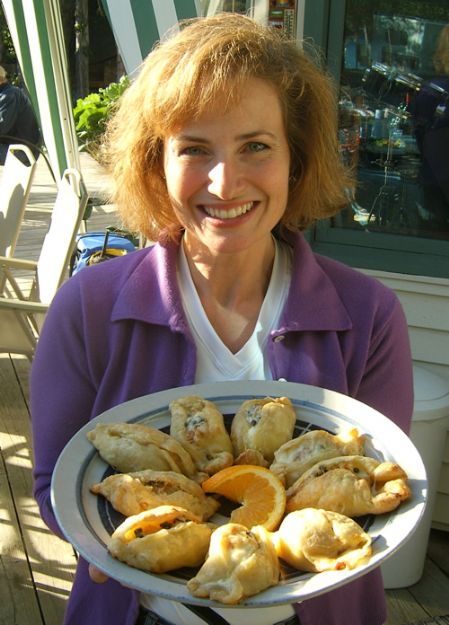 To help you recreate some of our recipes on your own the rest of the year, we recommend purchasing the following products for your "Spice Arsenal" so you're ready to respond whenever and wherever your fresh fish craving's attack:
Shore Lunch Original Recipe Fish Breading
Chef Paul Prudhomme's Redfish Magic Seasoning
Lea & Perrin's Worcestershire Sauce
Lawry's Seasoning Salt with Black Pepper
McCormick's California Style Lemon Pepper with Garlic & Onion
Shirakiku Brand Honey Panko
Mae Ploy Thai Chile Sauce


Come join us next summer at the Kenai Riverfront Fish Fry for more new recipes and great Alaska Seafood! If you can't wait till then, contact us for info on where to buy the freshest frozen Alaska Seafood available!